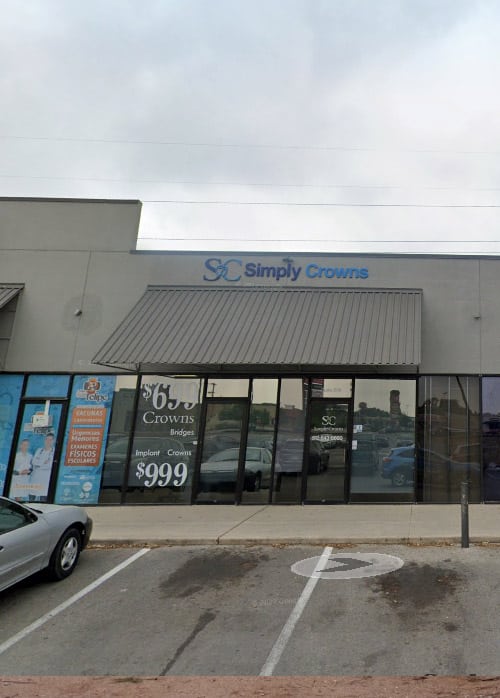 900 Bugg Lane Suite
#218 San Marcos, TX 78666
Hours
Monday: 8:00 am – 5:00 pm
Tuesday: 8:00 am – 5:00 pm
Wednesday: 8:00 am – 5:00 pm
Thursday: 8:00 am – 5:00 pm
Friday: 8:00 am – 5:00 pm
Excellent service!!! I have been a client of Simply Crowns for many years. They put on 2 crowns for me. I also had my dental implants done here . Every time I have been extremely happy with the results. They care about your comfort, and make sure you are satisfied with the aesthetics of their work. I have recommended them to several friends and everyone loves them. Save your money and go here. Amazing service and much lower cost.
-Linda Nagy
Appointment was set quickly, staff is extremely helpful and knowledgeable. Dr. Ben is kind, and honest. Great bedside manner. He did a thorough evaluation, gave me all options available, as well as recommendations going forward. Best value for crowns in the area!
-Bev Hilbert
This is a transparent and honest business. I went in for a 12 year old crown replacement, which was strongly recommended by my dentist even though I have not had problems with the crown. My dentist was going to charge $1600 for the work, so I went to see Dr. Ferguson at Simply Crowns. After x-rays and a consultation, Dr. Ferguson said everything looked fine and recommended to not change the crown unless there was an issue. I was going to be happy to pay the $599 compared to my dentist's $1600 quote, but he did not even charge for the visit or x-rays. I will be back if I ever have an issue.
-Rob Matthews