Here's how it works. We use the best technology and the highest quality products to deliver beautiful, reliable dental crowns at an out-the-door price of $699.
A crown is a tooth-shaped cover placed over a tooth that is badly damaged or decayed. Many people call it a cap. This is our specialty at Simply Crowns. We use the best technology and the highest quality products to deliver beautiful, reliable dental crowns at a price of $699 per tooth.
Crowns may be placed for several reasons. Usually the tooth has been broken or severely damaged by decay. As a result, a filling can't replace enough of the tooth or make the tooth strong enough. A crown may hold together parts of a cracked tooth. It also can be used to hold a bridge in place. Crowns can be used to improve appearance by being placed to cover misshapen or badly discolored teeth. The process takes two appointments.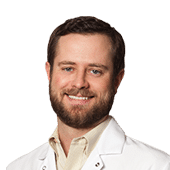 CO-FOUNDER – SIMPLY CROWNS
We founded Simply Crowns to bring the highest quality products to your smile.
They typical process takes two appointments. When scheduling your first appointment, you may choose to do a consult only (which is completely free of charge) or have you consult and begin treatment the same day. At your first visit, your dentist will evaluate the need for a crown and discuss the treatment in detail and answer any of your questions. Then if you chose to begin treatment that day, you will begin your "prep appointment".
Your Simply Crowns dentist will give you a virtually pain free anesthetic. A mould of your teeth will be taken in order to fabricate your temporary crown. The dentist will then prepare you tooth for the crown. This may entail shaving the tooth down to fit the crown while removing any decay, old crowns, or broken fillings. We will then take a digital scan with our Cerec machine to get the most accurate impression possible to send to our local Central Texas lab. Our team will make you a temporary crown and pick the perfect shade for your new crown.
After the laboratory has delivered the ceramic crown to your dentist, the temporary crown is removed, and the tooth is cleaned. It will then be tried in so that you can approve the esthetics and an xray will be taken to verify the perfect fit. Your dentist will then make any necessary adjustments and cement in your crown. Lastly, all of the excess cement will be cleaned and you will be able to give your final approval of the fit.
How to Care for Your New Crown
For the first 24 hours, treat your new crown like your temporary crown as the new cement takes a day to fully set. While crowns and bridges can last a lifetime, they do sometimes come loose or fall out. The most important step you can take to ensure the longevity of your crown is to practice good oral hygiene. Keep your gums and teeth healthy by brushing with fluoride toothpaste twice a day and flossing daily.
Make an Appointment Today!