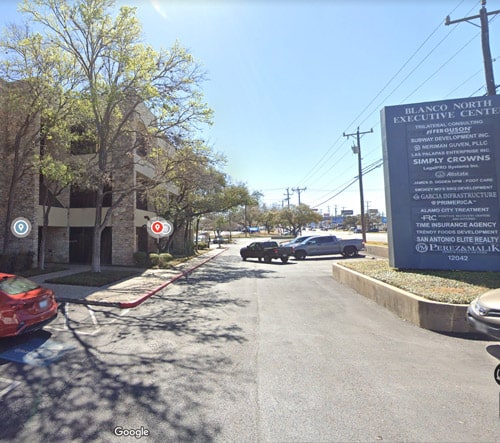 12042 Blanco Rd. Suite
#300 San Antonio, TX 78216
Hours
Monday: 8:00 am – 5:00 pm
Tuesday: 8:00 am – 5:00 pm
Wednesday: 8:00 am – 5:00 pm
Thursday: 8:00 am – 5:00 pm
Friday: 8:00 am – 5:00 pm
Having had my jaw broken many years ago, I have had many crowns in fact all my teeth were crowned. I recently had to have a couple of crowns/ bridges replaced. Dr Poest is wonderful. Sharp, professional, very reasonably priced and does perfect work. I would highly recommend him to anyone who needs crowns.
-David Chilcott
Simply Crowns in San Antonio on Blanco Rd. are the best. They are professional and caring. Went in thinking I needed to replace a crown per my dentist, and Simply Crowns recommended I hold off until it gave me trouble. Did not charge for the appointment. It was really nice to feel more important than just a way to make money. I wish they did all aspects of dentistry and I would definitely use them. Highly recommend!
-Debbie Whitecotton
Dr. Post is awesome!! His bedside manner coupled with professionalism and knowledge set me at ease. He and his staff are thoughtful and caring. I'm on a journey to restore my smile and I couldn't anyone affordable. But I hit the jackpot when I stumbled upon Simply Crowns. So if you want superb care at a great price this is the place. Thanks again.
-Naomi Brezzell