Let's Talk About Implants
It's a titanium post, surgically positioned into the jawbone by a surgeon. After the healing process we mount replacement teeth for  $1199 per tooth
There are 3 parts to an implant. The first is the actual implant itself which is what the surgeon places into your jaw bone as the tooth root replacement. Once you have healed from that appointment, you will see your Simply Crowns dentist for the restorative parts. The first part is the custom abutment which screws into your implant. This is the part that your dentist can then cement your final crown or bridge onto.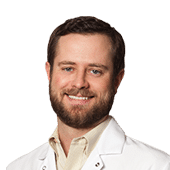 CO-FOUNDER – SIMPLY CROWNS
We founded Simply Crowns to bring the highest quality products to your smile.
If you have teeth missing or know you need teeth extracted, call up your local Simply Crowns office to schedule a consult. We will take any necessary x-rays and do an examination (all free of charge) to determine if implants are the right solution for you. We will then refer you to the surgeon to place the implants. Some of our locations place implants and other locations partner with a local surgeon that gives all of our patients great discounts.
Your first appointment will be a consult with the surgeon in which they will take a CT scan (3D xray of your jaw) to help plan with the surgery. They will answer all of your questions and schedule your surgery. The surgery is very easy and will take about as long as it takes to get a crown or a couple of fillings done. There is actually very minimal discomfort from this process. Your surgeon will place your implants in an ideal spot for your dentist at Simply Crowns to restore with a beautiful crown or bridge. It is necessary to let the implant integrate with your bone for approximately 3-4 months prior to restoring it. You will have a follow-up appointment at this time with your surgeon to see how you have healed and they will then release you for your final restoration.
It's time to get your new teeth!! You will make an appointment with your Simply Crowns dentist. We will take off your healing cap from the implant and place a part called a scan post. Then we will take digital impression scans to send to the laboratory to fabricate your restoration. We will take a shade match from your other teeth, and place your healing cap back on. You will return in two weeks to have your final custom abutment and crown/bridge placed. Everything will be torqued down to manufacturers specifications and adjusted to perfectly fit your bite.
How to Care for Your New Dental Implant
Treat your implant restorations just like you treat your other teeth. Brush, floss, and mouthwash will be your best friend. The better care you take of your implants, the longer they will last. If you ever have any concerns about your new implants, call your local Simply Crowns dentist.
Make an Appointment Today!