Missing teeth can hinder your social life, self-esteem, and oral health. Fortunately, dental bridges provide an excellent solution to combat this. In a nutshell, dental bridges are prosthetic devices that help replace missing teeth.
Simply Crowns in Pflugerville, San Antonio, San Marcos, and Garland offer affordable bridges to help patients regain their smiles at only $699 per tooth! We know how expensive things can be, so we provide all our patients with affordable bridges to get the help they need while paying less.
Simply Crowns dentists Dr. Poest, Dr. Bhakta, and Dr. Talebloo are devoted to providing the best dental care possible, and we conveniently have four locations to do just that! 
A traditional bridge, the most common of dental bridges, is constructed by making crowns for the teeth on either side of the gap and inserting a replacement tooth or teeth between the crowns. To further help improve your smile, we can also change the coloring of your bridge so it matches your natural teeth. 
Dental bridges get the name due to the way the appliance will bridge the gap between your teeth. Dental bridges are made out of two parts.
Abutments:

Like an actual bridge you may cross while driving or even walking, dental bridges also have supports. These supports are called abutments. Abutments can typically also mean natural teeth, but we use a term to refer to small connectors used when doing dental implant-type bridges. 

Pontics:

Pontics are simply the term used for the false teeth that fill the gap where you may be missing teeth when putting your dental bridge in.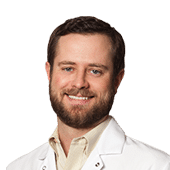 CO-FOUNDER – SIMPLY CROWNS
We founded Simply Crowns to bring the highest quality products to your smile.
There are multiple advantages to getting dental bridges here at Simply Crowns. Some of these benefits include: 
Restore:

Dental bridges help restore the function of your mouth, primarily chewing and speaking. 

Facial structure:

Missing teeth can cause a host of problems, like difficulty with chewing or speaking, but it can also cause sagging and wrinkling in your face. Dental bridges help to fix this issue from occurring, thus improving your facial structure. 

Confidence boost

: Dental bridges help to boost your confidence and self-esteem since they restore the natural appearance of your teeth. 

Affordable:

At Simply Crowns, located in Pflugerville, San Antonio, San Marcos, and Garland, we offer all our patients'

affordable bridges

so you can get your smile back! We strive to provide the highest quality while ensuring you do not have to pay more than is necessary. We founded Simply Crowns because we love ensuring our patients are happy and do not have to worry about their financial health when seeing the dentist.
What to Expect During the Process
Getting a dental bridge is a multi-step process that might take several weeks. 
Consultation
Not everyone will be able to get dental bridges, so this is why, before we go forward with anything, we always recommend you start with a consultation visit. In your initial consultation with Dr. Poest, Dr. Bhakta, or Dr. Talebloo, we will evaluate if dental bridges are the right choice for you. 
Getting Dental Bridges
Once we have decided dental bridges are right for you, we will schedule an appointment to do the procedure. At the visit, we will give you the appropriate amount of anesthesia to keep you comfortable and pain-free during your dental bridge placement. We will reshape your natural abutment teeth to help support your dental bridge. Once we finish this process, we will take dental impressions that will be sent to a lab to make your new dental bridges specific to you and your needs. This last step tends to take a few weeks, so after getting dental impressions of your teeth, we will place a temporary bridge while you wait for your new dental bridge. 
Your New Dental Bridges
Once your new dental bridges return to our office, we will have you come in so we can remove your temporary dental bridge. We will make sure your new and final bridge fits. Once we confirm that it does, we will bond your new dental bridge in place. Your smile is now complete once again! 
After getting your dental bridge, it is essential to maintain oral hygiene practices and regularly see your dentist. This practice helps keep your dental bridge and surrounding teeth healthy. Cleaning is necessary, and flossing is crucial to remove food debris between the specific areas around the bridge. It'sIt's also essential to avoid sticky, hard, or chewy food that might dislodge the bridge. Be sure to follow all your dentist's recommendations on aftercare to help your bridge last for years to come.
Affordable Dental Bridges in Pflugerville, San Antonio, San Marcos, and Garland
Dental bridges provide an excellent solution if you're looking to replace missing teeth. They're worth considering with the different types available and the benefits they provide. Remember, the entire process requires some preparation and aftercare, but the results are well worth it, and here at Simply Crowns, we ensure it doesn't break the bank. 
Schedule a consultation with us at Simply Crowns today to see if dental bridges are suitable for you! We also offer crowns, implant crowns, and more!
Make an Appointment Today!