Simply Crowns is dedicated to bringing you the highest quality products at the best price.
The latest digital scanning and manufacturing techniques, for the best products in our industry
We're here to help put a New Smile on your face!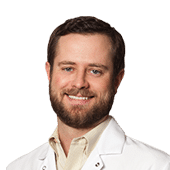 Dr. Poest graduated from the University of Michigan School of Dentistry in 2010. He immediately fled the cold and headed to Austin where he has been practicing ever since. He dragged his beautiful girlfriend and now wife, Stacie, with him. They enjoy the great restaurants Austin has to offer. You can find them regularly at any one of the music venues around town or hiking with their two dogs, Clark and Harry.
During Dr. Poest's time practicing dentistry here in town, he focused on using the latest technology to provide patients with the best crowns and bridges available. He noticed that even though the technology was getting better and the work was getting simpler, prices continued to skyrocket, making dentistry increasingly unaffordable. Dr. Poest became frustrated with this trend and decided it was time to disrupt the industry. Dr. Poest is proud to say that he believes his work is paying off, and that this is just the beginning of making top quality dentistry affordable for everyone.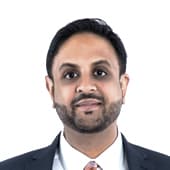 Dr. Bhakta obtained a BA and BS degree in Biology and Neurobiology from UT Austin, and graduated from New York University College of Dentistry in 2008. He hopes to build caring and lasting relationships while caring for your complete oral health needs. Dr. Bhakta enjoys traveling, playing golf, tennis, and volleyball along with watching college football during his spare time. He, his wife and 2-year-old son also like to go out and experience the many different things to do and see in and around the Austin area.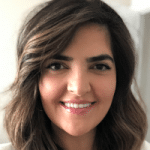 Dr. Talebloo is from New Orleans and graduated from Louisiana State University Dental School.
Her goal is to provide you with a dental experience that is free of anxiety and fear. She is
dedicated to helping you and providing the absolute best dental care to you and your family.
Outside the office, she enjoys hiking, paddle boarding, and spending time with family and
friends. Dr. Talebloo also loves to travel and experience new adventures.
Make an Appointment Today!