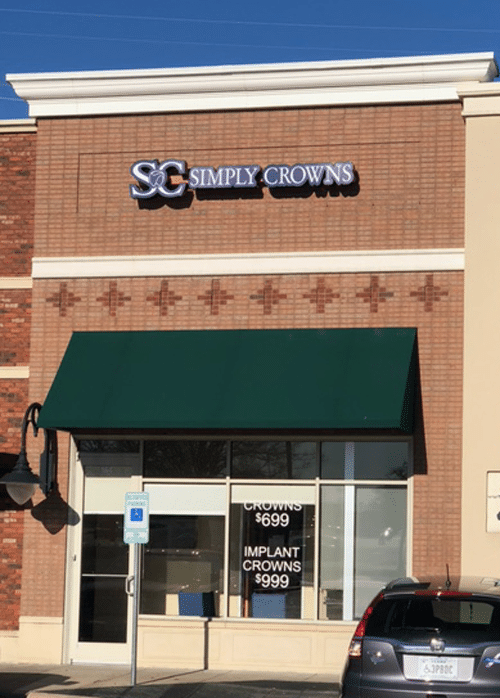 4170 Lavon Dr Suite
#164 Garland, TX 75040
Hours
Monday: 8:00 am – 5:00 pm
Tuesday: 8:00 am – 5:00 pm
Wednesday: 8:00 am – 5:00 pm
Thursday: 8:00 am – 5:00 pm
Friday: 8:00 am – 5:00 pm
The dentist and his assistant worked in perfect unison together in performing two crowns for me. Zero wait time for both appointments! Their flat fee pricing saved me over $1500 on my out of pocket expenses – before I even file my dental claim for reimbursement. Simply Crowns does exactly what they advertise: quality work with a huge savings for their patients.
-Kevin Caffey
I am so happy I chose Simply Crowns! They are professional, make you comfortable immediately and the whole experience was quick in getting my crowns. The staff is welcoming, friendly and caring. I highly recommend Simply Crowns in Garland, Tx! Thank you Dr. Ben and Tyler!
-Toni Hayes
VERY PLEASED! with the work performed, the price I paid, and the help with submitting a claim to my insurance company. (which was paid BTW.) Professional job! Easy, quick, and everyone there is friendly and helpful. It fits perfectly, it's strong, and so comfortable, I don't even know it's there! Good job, guys! I couldn't be happier!
-David Toigo